Monday, September 25th, 2023
---
---
Moody St. is now fully open for traffic until maybe sometime in May 2024.
———————
Starting Memorial Day Week:
The traffic commission voted to close Moody St to cars on Thursdays at 4 p.m. so the restaurants can do outside dining till early Monday morning, from Memorial Day weekend till the Phantom Gourmet festival end of September.
Monday-Wednesday you'll still be able to park and drive on Moody St. The other days just follow the detour signs and park in the Chestnut St. parking lot behind our shop.  You know the drill by now.
FREE COMIC BOOK DAY is Saturday, May 6, 2023 this year. (Weather permitting)
————————-
————————————————————————
INSTAGRAM PAGE FOR THE OUTER LIMITS
FCBD will be held on Saturday, August 14, 2021.
More details as the date gets closer.
——————————
Starting Wednesday, December 2, 2020:  Moody Street will be back OPEN for traffic. YES!
Thank you all for putting up with all of this!
You know the rules so I won't bore you too much with it: Masks, 6 feet apart, bathroom is off-limits, etc.
Sometimes I might have to limit how many people can be in the store at any one time. And try to keep your visits to 10-15 minutes if possible in case other people want to come in.
———————————————–
As you may have heard, DC Comics has decided to stop using their long time distributor Diamond Comics.
How will that affect you and me?
Well, I'll use the new distributors for DC and you probably won't notice much of a difference.
Though a few things will probably change:
I'm guessing we won't get reorders on sold out DC items as often.
Restocks might take a week or two longer.
Probably more damages…my shipments from Diamond come boxed and wrapped on a pallet and usually in perfect condition. The new guys will be shipping via UPS. 50 pound boxes getting tossed around by burly truckers can cause some damage.
All of the other publishers are still on board with Diamond.
But hey…there are protests all over the world, a worldwide pandemic, massive unemployment, and blah blah blah.
As the great Lou Gorman once said: "The sun will rise, the sun will set, and I'll have lunch."
—————————————
Moody St. in Waltham is gearing up for outside dining at a ton of the restaurants. There will be detours and changes in one-way streets etc.  The parking lot behind THE OUTER LIMITS will be open as usual. From what I've heard Moody St. will be closed for traffic but I've been told that the detour signs will make it clear on how to get here.  You're smart…you will figure it out.  (The Outer Limits is on the corner of Moody and Chestnut…I hope the graphic helps)

Curbside pickup will be on Wednesday, June 3rd from 11:30am-6:30pm and Saturday, June 6th from 10:00am-5:00pm. Thursday and Friday from 11:00am-1:00pm
UPDATE as of May 18, 2020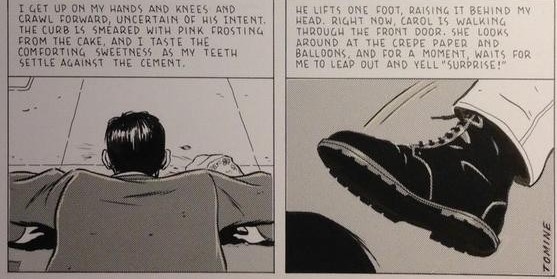 Starting on May 27th we will be doing 'Curbside pickup'. What does that mean? Well, it means you can pick up what you want from us but you can't come in the store to do so. If you are a subscriber I will have your comics and graphic novels ready for you.  I will ring them up, you will pay for them with a credit card or cash. Then I will step outside and hand you your goodies. The whole transaction can be done in a minute or two. I suggest not using a debit card as I doubt you want to give me your pin number.
As of now I plan on curbside sales on my regular hours on Wednesday 11:30am-6:30pm and on Saturday from 10:00am-5:00pm.
If those times don't work for you perhaps we can figure something out and do it by appointment if both of our schedules work out.
If curbside proves successful I will probably add additional days/hours.
If you are not a comic subscriber with us make sure you check out our NEW RELEASES list and just shoot me an email at askouterlimits@aol.com and I will put your order together in advance.
If you want other items in the store…graphic novels, dvds, toys, cards, etc. just let me know via email and I will check before you come down.
Credit card machine, cash register, racks, doors, etc. will be sanitized often. Masks will be worn.
————————————–
UPDATE:
Starting Monday, May 25, 2020 we will be allowed to do Curbside Pick-Up. Using a credit card or cash will be the best…I doubt you want me to know your pin number if you use a debit card.
When you come to the shop I can grab anything else you need while you wait outside. It shouldn't take long. Keep checking our NEW RELEASES list so you know what has arrived that you might want.
————————
If you need anything feel free to call me at 781-891-0444 Monday-Friday from 11:00am-1:00pm. Or email me anytime at askouterlimits@aol.com
I can do mail order via phone with a credit card or Paypal eouterlimits@aol.com
Let me know what you want and I'll check what I have or when it will be in.
———————-
UPDATE: May 2, 2020
As you've probably guessed….FREE COMIC BOOK DAY has been postponed this year.
https://www.freecomicbookday.com/
We aren't sure yet on when it will be held.
——————————
——————————
Update May 1. 2020
DC Comics will start coming in on May 20th. (If we are still closed we will still come in to process the shipment for subscribers and do mail order)
This is the new information about Marvel Comics:
https://www.comicsbeat.com/marvel-comics-release-schedule-update-5-27/amp/?fbclid=IwAR3UD60yXx1eutdINFfJs193gtCDjBEsyLrdl4RazY9wgdYXiLjQEkgu_Ks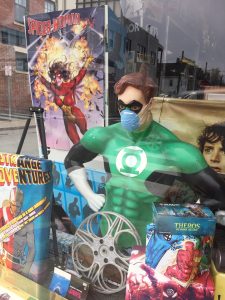 UPDATE: April 13. 2020
I try to come in each day in the late morning- early afternoon and do mail orders and ebay.
I'm doing well, my family is doing well. I love TV. I love LIFE cereal (cinnamon flavor)…though you have to eat it fast before it gets soggy.
No word yet on when New Arrivals will start coming in again. I'll keep you posted.
Feel free to email me at askouterlimits@aol.com and I'll get back to you as soon as I can.
And you should have been washing your hands long before all of this started!
Peace,
Steve
—————————————————————
With everything going on in the world with Covid-19, the main publishers, printers, and distributors have decided (for various reasons) to not have any new releases for a bit. We don't have a date yet on when shipments will resume. So many states are shut down, and with that a lot of comic books stores. It didn't make sense to print the comics (even if printers were open) and have the comics sitting in warehouses etc.
Things are going well with me and The Outer Limits. I'm going into the shop each day to do paperwork, projects, mail order, and even a little ebay.
Because I can't let the public in the store I'm working weird hours…if you need me call the shop 1-781-891-0444. I might be there…if I don't answer the phone just shoot me an email at askouterlimits@aol.com
I'd be happy to ship you anything you want that we have in stock. Things not in stock might take a few weeks to get back in.
Weird times.
I hope you are all doing well.
Thank you,
Steve
——————————————————————–
Well, folks…Massachusetts just shut down. Today, March 23rd is the last day you can come in to The Outer Limits until further notice.  Subscribers and Previews customers I have your stuff put aside for you. I will continue to fill your orders.
Email me with any questions, changes to you subscription, Previews orders, etc   askouterlimits@aol.com
I will be happy to ship to you.
Peace,
Steve
---
Recent Posts